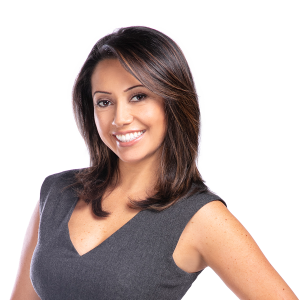 Emma Ximena Samardge
407.808.4308
www.myhomeorlando.com
DESIGNATIONS
Member of Orlando Regional Realtor®
Ximena is graduated as a Business Administrative professional with a major in Marketing from Suffolk University in Boston, MA. Combining her strong marketing and sales background, and dedication in her field, Ximena is the unsurpassed choice for anyone ready to purchase or sell a home. She credits the values instilled in her by her parents and her education as being vital for her professional success.
She is fluent in Spanish and is a member of the Orlando Regional Realtor Association. Ximena Samardge represents honesty, hard work, energy and perseverance, and she offers her clients outstanding service in each transaction!
She loves traveling with her husband and enjoys volunteering and showing clients and friends the best that Orlando has to offer, especially to those who only know the city for its attractions and theme parks.
So lucky to have such a wonderful agent to represent us. She sold 2 houses for us within 3 months. She handled everything for us as sellers since we are out of state. She kept communication open at all times about the status of repairs, open house, etc. Thumbs up the best!
Emma is a true gem to say the least! My husband and I met her at an open house several years ago when we were looking for our first home. We consider ourselves lucky to have met her on that glorious day. We then worked with her again recently when we sold that first home to move out of state. When  we found out unexpectedly that we were relocating, there was no doubt in our minds who we would hire to sell our house. Emma is professional, friendly, attentive and profoundly knowledgeable about the real estate industry and Central Florida. All of her recommendations and predictions were spot on. She kept us calm at our most stressful days and assured us that she had things under control. She is a very busy realtor, but somehow always made us feel like we were her #1 client. She was available anytime we needed to meet. She has a "can do" attitude and is the probably the most positive person we know. She handled our open house, multiple showings, inspection, appraisal, walk through and even arranged a pool service at our house while we were out of town. She is the most dedicated realtor we know (and yes, we do know many). She loves what she does and it shows impeccably! Our closing day was a bittersweet moment for many reasons, one being that we were saying good bye to our realtor who had become our special friend. Hire Emma! She WILL do an amazing job for you. You won't be disappointed.