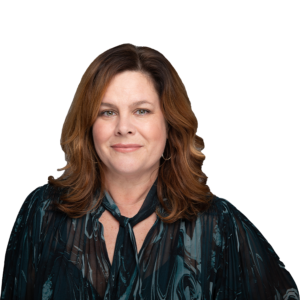 Carla Stanton
321.356.3370
carla.mainframere.com
DESIGNATIONS
Risk Management and en route to being RM certified – Orlando Regional Realtor Association
Communications – Orlando Regional Realtor Association
Specializing in single family homes, luxury high rises, condominiums, town homes, new construction developments and investment properties.
Experienced & knowledgable regarding short sales and foreclosures
Licensed Real Estate Sales Associate
COMMUNITY INVOLVEMENT
3rd year Professional Development Forum – Orlando Regional Realtor Association
2nd year Governmental Affairs – Orlando Regional Realtor Association
Member of the National Association of Realtors, Florida Association of Realtors and Orlando Regional Realtor Association
Raised in Orlando and Downtown Orlando resident
I am so proud to call Orlando, Florida my home - it is where I grew up and have enjoyed living the Central Florida lifestyle! I was raised by a single mom who has been a longtime Central Florida Real Estate Broker and resident. From her, I learned how important it is to provide focused and personalized service to home buyers and sellers. Having been both a home Buyer and Seller myself, I understand the big decisions that have to be made and the importance of understanding the process – knowing that I needed the help of a real estate expert, but also wanting to be in the driver's seat.
I have lived in other cities, but Orlando is my home base. I went to Winter Park High School as one of the first groups of students in the International Baccalaureate Program and graduated from Edgewater High School. After graduation, I attended the Savannah College of Art & Design to study fashion design, then returned to Orlando and began a 15 year career in advertising and marketing communications. In the midst of an unstable world economy, I made the decision to follow in my mother's path and I got my real estate license. That decision may seem a little crazy considering the timing, but it afforded me the opportunity to learn as much about the current state of the real estate market as possible. I gained an advantage as an agent to provide expert, educated and experienced service to my clients. My experience in advertising gave me an invaluable sense of the importance of presentation and communication - showcasing homes for sale to net top dollar for sellers, and negotiating the best purchase price and terms for buyers. Having lived in Orlando almost my entire life, I know the history of neighborhoods and surrounding Central Florida communities. My dedication to continued education and building a sense of community offers my customers a unique, customized home buying and selling experience.
"Great sales transaction. Carla was there every step of the way to answer questions and help us sell our house. On market for less then 30 days! Wow! Will definitely use when I buy next house."
"Carla was great especially for a first time home buyer. Glad to work with her and would be happy to work with her again. Thank you Carla."
"I can't say enough good things about this team. The Realtors of choice for the whole family."
"Carla helped us purchase our first home, and it was an excellent experience."
"I am so happy that I was able to work with Carla when I was looking to buy and eventually sell my home. Throughout the process she was extremely accessible and helpful. Beyond her responsiveness and knowledge base, she also went above and beyond what I ever could expect. There's a reason why Carla  has such a fantastic reputation, she truly is an amazing realtor."
"Carla was wonderful. We had a very tight timeline to get our house rented with a trip to Europe & a move to Kansas City all hitting at the same time. We were beyond stressed out but Carla arranged for all the improvement work to be done while we were on vacation. We came home to a beautifully  updated house which rented at full asking in just 4 days. We could not have done it without her. If we decide to sell in the future our first call with definitely be to Carla."
"I was at my wit's end when I reached out to Carla. Prior to calling her, I had been working with another realtor who must have had other priorities. Former realtor had the house on and off the market for far too long and only brought me unsatisfactory buyers.
I let him go and turned to Carla, who  marketed the house appropriately and used her considerable knowledge to bring me qualified buyers. I went from gloom and despair to multiple offers, a painless contracting process, and a flawless closing. The buyers got a terrific house and I got the price I needed.
Not only was Carla professional, responsive, and reliable, she is also pleasant and good natured. I wish I had started out with her.
When ANYONE starts talking to me about buying or selling a house, I have only two words for them: Call Carla."