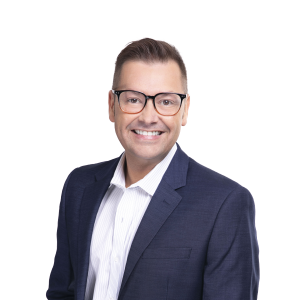 Bobby Poth
352.697.2522
www.pothandassociates.com
DESIGNATIONS
Broker Associate
Realtor
Licensed Real Estate Instructor
COMMUNITY INVOLVEMENT
St. Pete Chamber of Commerce
Equality Florida St. Pete Steering Committee
Bobby is a St. Petersburg native who first received his real estate license in 2004. Prior to joining Mainframe Real Estate as the Market Founder for the St. Pete/Tampa Bay Market, Bobby previously was the founder and Owner/Broker of Poth & Associates Real Estate, a boutique real estate firm in the Tampa Bay area. In December 2019, Poth & Associates re-branded their St. Pete offices and converted them to Mainframe Real Estate. Bobby is also a licensed real estate instructor and owner of an online real estate school. As a consistent multi-million dollar producing agent, Bobby's concierge approach to real estate, combined with nearly 16-years of experience, helps him deliver unparalleled service to his customers and clients.
Bobby believes in giving back to our local communities so he commits to giving a percentage of every professional service fee/commission he and his team receive back to local non-profit organizations. Bobby also has served as the 2016, 2017 and 2018 Chair of Equality Florida's St. Pete Gala. Other community involvement includes former Co-Chair of Diversity & Inclusion for the St. Petersburg Young Professionals Executive Board, Member of the St. Petersburg Chamber of Commerce, and member and sponsor of the newly formed organization Pro-PALS. Bobby's commitment to giving back to our local communities has also become a guiding principle for his business, and he has formed several partnerships within the community in an effort to give back.
Bobby has extensive knowledge and experience regarding Condominium and Homeowner's Associations and the statutes that govern them, foreclosures, single family homes, and million dollar estates, and luxury condos. Bobby owns a home in St. Pete's Greater Pinellas Point neighborhood and would love to help you find yours.
When I contacted Bobby to help in my search for a new house (my first house), he not only provided me with knowledge about the area, but with knowledge about the home buying process in general. His experience shows in the way he is able to turn what can be a stressful event, into a fulfilling  one.
Moreover, I was under a very strict timeframe to get into a new home (under 30 days), and Bobby dropped everything to show me dozens of properties over the course a few evenings and weekends. He also has a tremendous network and team of mortgage brokers, inspectors and other professionals that are easy to work with.
Working with Bobby to purchase my first home was seamless, smooth, and very quick. Bobby ensured I understood every step of the process, and he immediately connected me to professionals to assist with inspections, mortgage shopping, home insurance, home warranty, etc. All the things I didn't  realize I needed to think about, Bobby already had it covered and a large network of professionals on speed dial to call and assist with each step of the process. He also made sure I found a house that appropriately fit my budget, lifestyle, and family. I couldn't think of a more pleasant buying experience than this, even for such a large lifetime investment, Bobby made it as simple and quick as possible.
The home I purchased had over 9 offers within the first two days on the market. While I offered above asking price, it was not the highest offer the seller received. But Bobby managed to put together a deal and negotiated well enough to entice the seller to accept my offer above the many other offers she had. He did so by presenting a competitive package that took into account more than just the price, but he expedited the timeline and found a lender that offered financial incentives for the seller. Overall, he put together a deal that stood out amongst the crowd. You want Bobby on your side of any residential real estate deal!
My aunt and uncle were selling their Florida condo, and I knew they needed someone that would offer market expertise for the area as well as compassion throughout the process of selling their home of 40 years. Bobby Poth was extremely knowledgeable in the area and offered great suggestions for them  to get their condo ready to sell. He also exhibited patience in their needs, responding to their calls and respecting their occasional need to slow down and pause. His personality and leadership helped to put my aunt and uncle at ease in the sale of their home and we enjoyed working with him.
I have worked with Bobby to find three properties in St. Petersburg. He was always available, always on time and once we put an offer in I knew we would come away happy because he just has this negotiating knack that would make a poker player blush. Highly recommend using him to find your dream  home or a fantastic rental property!
Bobby and Stephanie were extremely professional, experienced, and responsive - I particularly benefited from his excellent advice when navigating through multiple indecisive buyers. He had great tact and skill in negotiating for the very best deal for me. I plan to use him again when I'm ready to  buy my next property.
Bobby sold my condo for me. I needed some repairs to get the property ready for sale and he coordinated getting all the work done. When the seller wanted additional repairs, he also coordinated that. He was able to negotiate down the cost of some items and buyer requests. All I had to do what write  checks and sign papers. Very easy process.
Bobby was incredibly helpful throughout the entire process. As a first time home buyer he guided me through the entire process and helped me find an amazing starter home. I especially appreciate his commitment to fixing a few unforeseen complications.I can't recommend working with Bobby enough!
Bobby knew the market very well and gave me recommendations to improve the sale price. I took his recommendations and got top dollar for the property. He coordinated getting repairs done to the unit and buyer requests. He made it easy for me to sell.
I listed my home for sale with Bobby Poth two years after buying it. Bobby helped give me ideas on what to repair, what not to worry about, and how to stage it. Bobby was able to get an offer on the house in less than two weeks within just a few thousand dollars of my asking price, much higher than other agents I interviewed said I could get for it. Bobby guided me through the inspection negotiations and was even able to help me stay in the house for an additional week after closing to make my move easier. I highly recommend Bobby if you are looking to sell your house! 
After working with Bobby on the sale of my mother's home and the purchase of her condo, Bobby was naturally my go-to Realtor when I decided to try to buy my first home. At first, I didn't think I would be able to buy a home, but Bobby put me in touch with a fantastic lender and helped me navigate the process. After finding our dream home that met every single one of our Wants and needs , Bobby helped negotiate and beat several competing offers. The sellers of our home really wanted to have everything closed within 30-days, which we thought would be impossible with a VA loan. Bobby helped us get our home inspection done in just three days, appraisal done in less than two weeks, and along with our lender got us into our home a day before our scheduled closing date! We highly recommend Bobby Poth for any of your real estate needs! Thank you Bobby!