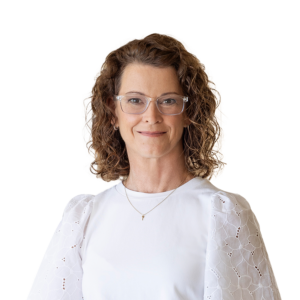 Alie Gattis
407.760.1488
AlieGattis.com
DESIGNATIONS
Broker-Associate
Member of Orlando Regional Realtor® Association and a Gold Key Professional
Certified Professional Property Stager Realtor Consultant
Certified Distressed Property Expert
Reference List Available
COMMUNITY INVOLVEMENT
Member Florida Association of Realtors®
Member National Association of Realtors®
Husband Chris works for Winter Park Fire Department
Alie Gattis has been a real estate agent serving Central Florida for more than 20 years. Born in Central Florida to a Realtor family and a graduate of the University of Central Florida, there is no place she'd rather call home—and no line of work she finds more rewarding. Alie joined forces with Mainframe Real Estate as a Broker-Associate in 2019, where she brings considerable area expertise and a proven track record as both a listing specialist and buyer's agent.
Throughout her career, Alie has been consistently recognized as a top producing agent, demonstrating knowledge in new construction, luxury homes, investment property, and relocation. Alie's success is due in part to her efficient and hands-on approach to real estate transactions—Alie is a doer who hits the ground running. She is also well known as a trustworthy and reliable agent who keeps an open line of communication with her buyers and sellers. Customers consider Alie their "go-to person" for all of their real estate needs and often refer her services to their friends and family. Regardless of location or the price of their home, all her customers receive the same superior level of service.
Alie lives in Winter Park with her husband, Chris, a Captain for the Winter Park Fire Department, and their two children. Her family leads an active lifestyle, enjoying all that Central Florida has to offer.
Alie was amazing to work with! Very knowledgeable and provided expert advice during this whole process. My fiancee and I are first time homebuyers and she was able to help us find our dream home in an area we liked! Alie has treated us like family from the beginning, and has always looked out for our best interest. Highly recommend if you want a stress-free experience! 
Alie provided expert advice on prepping our house for sale and was a great sounding board during bid selection and negotiations. She made the whole process smooth and easy. When it came time, she had great, professional referrals for repairs and home financing - we also worked with her to buy our new home. We loved working with Alie and consider her a dear friend who we refer often.
Alie was great. She sold our home and then a vacant lot we owned adjacent to it, all within about four months. She not only listed and promoted the properties, but also utilized her Central Florida contacts to arrange for a furniture estate sale, coordinate the staging of the house, and set up smooth closings. After meeting and interviewing her we had the utmost confidence in her, and she certainly came through for us.
Alie was amazing to work with. I was relocating to Orlando for a job opportunity and Alie jumped right in the day we first spoke and scheduled viewings for me by FaceTime. She knew the area I was interested in quite well and gave me great advice and was always quick, pleasant and helpful with me being out of town. I saw the townhouse I purchased for the first time in person the day of closing and she was right, it was even better in person. Alie helped me make a great decision on the purchase and the location and made my relocation much smoother than I could have imagined. 
Alie was the best agent to sell our home. She started working for us and advising us before the home was listed. Pre-listing, she gave us excellent advice on how to prepare our home for listing, how to price the home and connected us with a professional stager. She even had an offer the first week the home was listed. The home closed in just over a month very close to asking price. The process went very smoothly and we are very happy with the sale.
We bought a house with her a few years back and ended up using her to sell the same house. We had tight deadlines and she was able to deliver. The house ended up going under contract within a week. We highly recommend Alie for both buying and selling. We moved out of the area but she was still available for questions on our other purchase.
Alie is the BEST BROKER... always responsive to every question or request, very knowledgeable about Central Florida markets, funding programs, State homeowner regulations, and helped us through a very stressful process to closing on our first Florida home on time. We are very grateful to have had her as our broker. We highly recommend that you contact Alie for all your real estate transactions!!
Alie was a terrific realtor and a very patient one as well! We were relocated and had a year to find a house, which meant we could be picky. She immediately understood what we were looking for and knew exactly where to focus our search. She was knowledgeable about location, price and all aspects of buying a new hone. She also had to work with a relocation company on our behalf and it went off without a hitch. Since we ended up building a home, she kept us posted with photos and updates and helped us stay on top of the progress long distance. Overall a super experience!
Alie is truly an expert in her field. We have worked with her multiple times, and most recently, we sold our house under difficult circumstances. Alie managed the listing, showings, contract negotiations, and sale of our home professionally, honestly, and smoothly. She is absolutely the best! 
Alie helped us in 2013 to purchase a home in Oviedo. It was such a great experience that it was no question we wanted her help to sell our home when it was time to move again. She is very knowledgeable about the market and helped sell our home quickly. Would recommend her services to anyone who needs to purchase or sell in the future! Thank you Alie! 
Alie was a pleasure to work with on the sale of our home! From the way our home was represented and listed, to the close attention throughout the showing process, to advising us during offer negotiations, to the final closing, she was with us every step of the way. Alie's knowledge and  professionalism made the entire sales process a positive experience from start to finish!
Alie was extremely proactive, professional and helpful throughout the process of selling my home. She was quick to schedule meetings and photographers to get the listing process started. She was always quick to respond and communicate throughout the process. She ultimately got me a fair offer for  my home in a timeframe that matched up with my relocation needs. I would recommend Alie as a seller's agent.
Alie is truly amazing. I am very blessed to have had her as my Agent in selling my home. She is extremely knowledgeable and professional. She has lots of contacts for virtually everything you need. Alie took the time to explain the entire process to me and could answer all of my questions.   She was always on top of everything, communicated with me constantly throughout the whole process. When I had any questions, she would get back to me right away. About 10 years ago, Alie helped me purchase my home and was awesome with that also. I would highly recommend Alie to anyone buying or selling a home in this area. Alie is the Best! She gets 5 stars across the board from me.
Alie was fantastic to work with! She streamlined the process making it stress free and always presented detailed, attentive, and professional service. I will definitely recommend Alie Gattis to my friends and family looking to sell or buy!